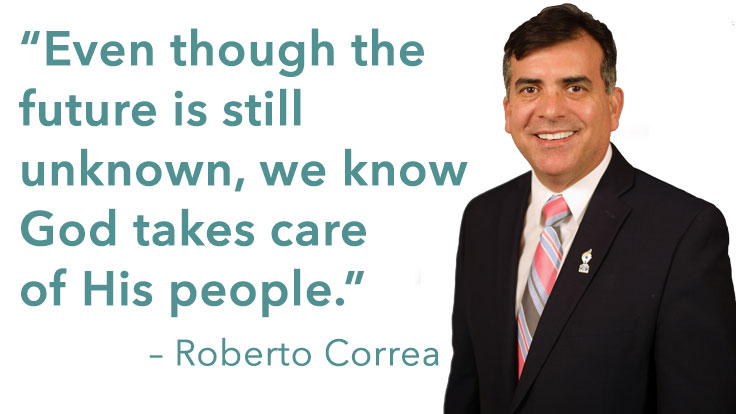 We will all remember 2020, not only for the cancelations but also the many miracles God did during the pandemic as we kept spreading Jesus' love in our communities—but virtually.
During a year when the majority of the churches were closed, from the Hispanic Ministries Department we helped coordinate:
A/V classes to help pastors improve lighting, audio and video to better serve congregations
Union-wide seminars for lay members on how to be missionaries on social media
Many evangelistic series by pastors and lay members together (21 baptized on one Sabbath)
Small groups being formed or revitalized
An increase in tithe and offerings
The planting of a new company
An online program with all Hispanic coordinators, hearing members' testimonies from all five conferences and praising the Lord together with a renewed spirit of joy and humbleness and assurance of the Lord's leading.
Even though the future is still unknown, we know God takes care of His people.
Contact Hispanic Ministries
PREFER TO CALL?
402.484.3000